S
e

rvices Blue Kitchen Cabinet Refacing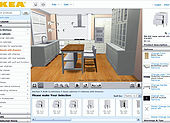 Kitchen cabinet refacing from the choice of stained cabinet doors or painted to door style and wood species, We will help you with your choices and guide you through the process to achieve your desired look and style…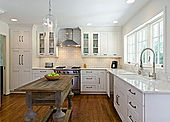 We have dedicated Ikea kitchen installers with over 500 Ikea kitchen installation under their belt and of course, if you need a countertop, backsplash or floating fan then we have you covered
Kitchen refacing from the choice of stained cabinet doors or painted to door style and wood species, We will help you with your choices and guide you through the process to achieve your desired look and style.
Kitchen Cabinet Refacing Case Study based on quotes from Toronto and the GTA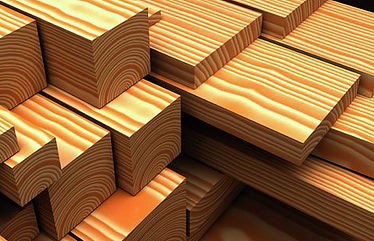 Case Study:
We took one measured kitchen cabinet design, sent it to all three of the big box stores for quotes in their premier brands (these would be the equivalent quality of our finished product). We then quoted the same design for a kitchen refacing in the same style, the results were an average savings of 45% versus complete kitchen cabinet replacement. If cabinets are eligible for refacing we always recommend it.
Book A Quote!
T

e

stimonials
"They were so friendly, efficient, and did such a great job that I couldn't be happier with my decision to hire them. I recommend their services to anyone in the area, you won't be disappointed."
"Mike and his team did an amazing laundry room renovation at my house. Very professional and I loved the result. Highly recommend. Thanks, Mike!"
"They did a wonderful job! My kitchen looks like something from out of a magazine! The cabinets are beautiful as well as the gorgeous new floor. I couldn't be happier!"
"This is way overdue, but better late than never. I am extremely picky and like someone that pays attention to detail just like me! Well, let me tell you, this crew does just that. My kitchen looks amazing for a fraction of the price. I love the result and would highly recommend them. I will definitely be working with him again on future projects. Thank you!!!!!"
"Blue Kitchens was fantastic, we got quotes from the three top guys who were all great but in the end, you could see the quality difference in the doors."
"I had a great experience with Blue Kitchen Refacing. We use their services and so far their designer is superior to other renovation companies. These guys are awesome. They always kept me up to date, and their crew was excellent. I will use them in my next kitchen. You will also benefit from a company that puts the customer first. They will do whatever necessary to make your project a reality and to meet your expectations."
Some Benefits Of Kitchen Cabinet Refacing how valuable is your time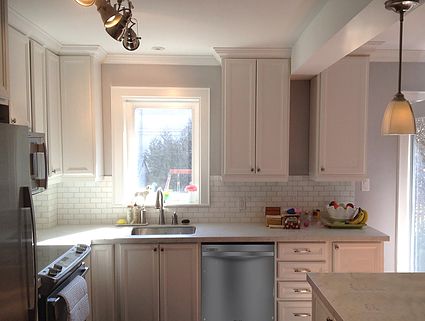 About
Blue

– Refacing Kitchen Cabinets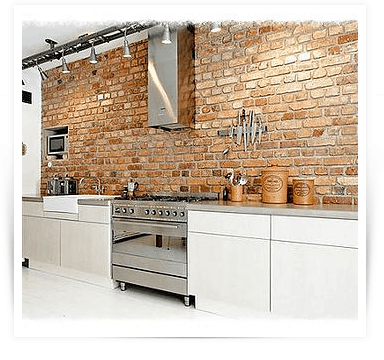 It turns out that replacing your Kitchen and bathroom cabinets isn't always necessary anymore. As we move into an era where most cabinets are newer or have been updated, the hinges and hinge locates remain intact and are easily switched to new doors and drawer fronts, this is why you will see a substantial portion of the market is turning to kitchen cabinet refacing, the changing out of door and drawer fronts and resurfacing things like the end gables and fillers to achieve a brand new kitchen.
This process provides the client with all of the options that building a new kitchen does, doors and shaker styles, colours and paint or stain and wood species. Should a client add to or alter the existing cabinet design of their kitchen it's still far less in terms of materials and labour in comparison to a complete kitchen cabinet replacement. If a client should want to add an island or add to or alter the existing cabinets, they can still achieve a stunning new look and uniformity between the new and the old cabinets.
The process of
how we got here

, and better

When we first started kitchen refacing we originally tried several companies in our quest for the shortest manufacturing times and the best quality, I quickly realized that not all cabinet door manufacturers are created equal. During this journey, I had discovered that most doors were manufactured in the U.S. and shipped here, then painted. This accounted for the long lead times on the product (4-5 weeks) not to mention two other very important factors that we discovered during this process, One- that if there was a mistake we would be out another 4-5 weeks before I could receive the missing or damaged product and secondly I was paying the manufacturer, customs, shipping and the retailer for the doors, unnecessary cost from start to finish and a savings we could pass on to the client. We immediately switched to all Canadian local manufacturing with no middlemen and our lead times usually run 2 weeks which is the best in the industry.
Replacement vs
Kitchen Cabinet Refacing
Custom doors are becoming the preferred option for Ikea Kitchens. It is a fact that there are other alternatives that the designers could have resorted to, but the Blue custom doors offer flexibility, variety, and convenience like no other. Here are some of the specific reasons why designers are turning them to the use of these doors on Ikea Kitchen cabinets. Contact our kitchen refacing team for options on your kitchen.
Easily compatible with Ikea kitchens: One beautiful convenience of Ikea kitchens is its versatility when it comes to design. It makes it easy to integrate with other kitchen systems, and this provides designers with the ability to use seamlessly Blue custom doors on the Ikea Kitchens. They don't have to worry about ruining the aesthetics or compromising the functionality of the kitchens when they use these doors. A great option when selling says Jennifer Jewel of Royal Lepage.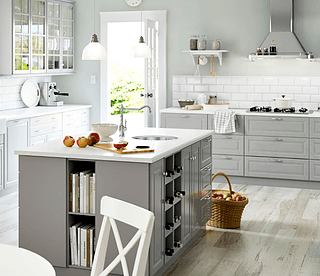 Blue custom cabinet doors provide a variety of choices: Many designers love using the Blue custom doors on Ikea kitchens due to the fact that there is a wide variety of choices for them to choose from. The doors are available in different styles and designs and they can also be selected based on the desired functionalities. It thus gives designers an easy time in choosing the right kind of doors that will meet the unique needs of their clients. Additionally, it is worth pointing out that the Ikea Kitchens are also available in a wide variety of styles and designs. It's, therefore, easy to find matching designs for the doors and the Ikea kitchens to meet the needs of the clients. Think of it as kitchen cabinet refacing on Ikea cabinets..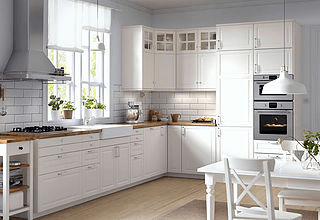 Blue custom doors are made to last:
This is not to insinuate that the normal Ikea kitchen doors that ships with the rest of the components don't last long, but if designers need an equally long lasting alternative, then the Blue custom doors make good candidates because they have been made to last and will offer the necessary longevity just as the rest of the Ikea kitchen components.
Built to fit: One of the main reasons why designers in all fields resort to designing custom components is because they are unable to find the exact designs that will fit perfectly well with the other elements of their designs. When it comes to the Blue custom doors and Ikea kitchens, the doors are designed to fit the specific floor plans on which the Ikea kitchens have been installed. The Blue custom does will thus be perfect compliments to the Ikea kitchens since they will not affect orientation or layout of the kitchen in any way.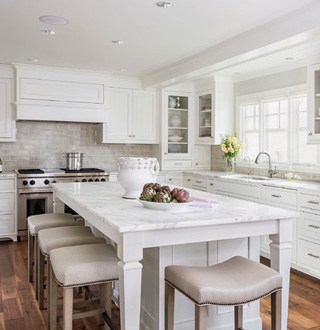 Personalized selection: The other benefit of customization in design, and to which designers find amazing when using Blue custom doors on Ikea kitchens is the ability to have highly customized doors. With the possibility of personalized selections, designers are in a better position to give to their clients the very specific type of doors they are looking for. This not only leads to great customer satisfaction but also it makes the clients enjoy every second of using their Ikea kitchens. These are just a few of the reasons that make designers prefer using Blue custom doors on Ikea kitchens. This is not to forget other factors like the quality finishes that the doors have. Refacing is a cost effective option when selling your home.