Ikea Kitchen Installers Toronto and GTA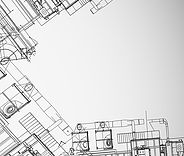 Simply measure up and design. Once you are done just forward us your designs for installation or custom doors or both!

Your choice of stained or painted cabinet door style and wood species, We will help you with your choices and guide you through the process.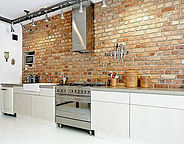 Our Ikea kitchen blog covers the questions you may have about installation, timeline and the design aspects and ideas
50+

Reviews
★★★★★
They were so friendly, efficient, and did such a great job that I couldn't be happier with my decision to hire them. I recommend their services to anyone in the area, you won't be disappointed.

★★★★★
Mike and his team did an amazing laundry room renovation at my house. Very professional and I loved the result. Highly recommend. Thanks, Mike!

★★★★★
They did a wonderful job! My kitchen looks like something from out of a magazine! The cabinets are beautiful as well as the gorgeous new floor. I couldn't be happier!

★★★★★
This is way overdue, but better late than never. I am extremely picky and like someone that pays attention to detail just like me! Well, let me tell you, this crew does just that. My kitchen looks amazing for a fraction of the price. I love the result and would highly recommend them. I will definitely be working with him again on future projects. Thank you!!!!!

★★★★★
Blue Kitchens was fantastic, we got quotes from the three top guys who were all great but in the end, you could see the quality difference in the doors.

★★★★★
Tomasz was recommended by a friend and I couldn't be happier. From the initial quote provided electronically to him and his team coming over to take measurements and finalize choices, to the installation, Tomasz and his team were amazing. The coutertops installers were clean, quick and professional, as were the cabinet installers Rob and Matthew. Incredible work all around and my new kitchen looks amazing!

★★★★★
Would definitely recommend Blue Kitchen Refacing! Tomasz and his team were able to beautifully restore my kitchen after I had water damage. They managed to source and match cabinetry to what I had salvaged, worked with me on mew elements, like my gorgeous backsplash all the while being a pleasure to work with. They came in at budget and earlier than estimated. I'm very thankful!

★★★★★
Amazing work by Blue Kitchen and crew. All my ideas and concerns were heard and Tom was able to help bring it to life with his expertise and honest guidance. Price was great and crew worked with most professionalism. Will work with them again in the future. Thank you and will send referrals your way.

★★★★★
We had our kitchen refaced during the pandemic. I was a little hesitant at first to just have a reface however our kitchen looks completely transformed. I changed my mind a number of times and Thomas and his team were very patient with me. We couldn't be happier. I love what we've selected and the doors appear to be of a good quality. Mathew worked very hard and competed the job beautifully. Thank you Thomas, Tad and Mathew.

★★★★★
This is my second time having work done by them; another great experience with excellent results. I went from hating my kitchen to loving it. Blue Kitchen Cabinet installers did a fantastic job, worked quickly and were easy to communicate with. Moreover I felt that Tomasz was very honest and knowledgeable about his craft and his business, which I value. I highly recommend their services.

★★★★★
6 Stars!! Blue Kitchen definitely deserves more than 5 stars! They were knowledgeable, prompt, efficient and professional. They never said 'no' to any requests and problem-solved even when IKEA missed pieces in their delivery. I would highly recommend their service for any kitchen installation. Definitely worth every penny.

★★★★★
I could not be more pleased about how wonderful your service has been. Tom and his team were absolutely professional, able to answer all my questions right away and completed the work on time and EXACTLY how I envisioned. I am thrilled about how quickly everything happened and I'm completely in love with my new kitchen! Definitely will be recommending to friends and family!

★★★★★
Tomasz and Robert were a pleasure to work with. They were professional throughout the kitchen project. They worked tirelessly with our requests, and accommodated last minute changes. What I especially love was that everytime I called Tomasz answered. We truly built a relationship with them, and am really pleased with our final outcome.

★★★★★
Amazing quality and work from Blue kitchens. I contacted them from a referral and could not be happier to have reached out. Many companies said what I was asking for could not be done but Tomas understood exactly what I was looking for and was able to bring it to life. I will be recommending this team and will be using to them in the future.

★★★★★
Thank you to Tomasz, Tad, Kris and the Blue Kitchens team for making my kitchen dreams come true (and at an affordable price)! They resurfaced my kitchen cabinets in a gorgeous dove grey color (and after using it for half a year, can vouch they hold up very well), built my custom island base with Ikea cabinets (they picked up my Ikea order which was helpful as I don't have a car), and installed my new microwave. When my OCD noticed some misalignment in the cabinets, they came back to fix it for me. Love my kitchen now!

★★★★★
From start to finish Blue Kitchen was fantastic! Tad did the measurements and his brother Tomasz and nephew Kris handled the installation. The service was the utmost professional, very clean, flexible, and accommodating. I always felt like I was in control of the project and they made practical suggestions without feeling any pressure. I hired Blue Kitchen by simply reading on-line recommendations. I couldn't have found a more reliable, friendly, and all around great workmanship from they guys. All cabinets & doors were refaced, new Ikea cabinets built (pictures), and new countertops installed. You can't beat their prices.

★★★★★
We could not be happier with Thomas and his wonderful team. They went above and beyond to create our beautiful kitchen. They did not just refaced our kitchen cabinets, but they were able to overcome with ease the problems created by builder's quality design and size, but also our last minute changes. Very friendly, very professional and creative crew, a real pleasure to work with. Highly recommended, no doubt Blue kitchen will create your dream space! Alex and Villy

★★★★★
The team from Blue Kitchens did a fantastic job. They were efficient and responsive and the end product looks great. Kris was great to work with and early great with attention to detail on the final touch ups. I would recommend Blue kitchens without hesitation.

★★★★★
Tomasz and crew from Blue Kitchen Cabinet Refacing are wonderful! They did an amazing job refacing my kitchen and bathrooms and went above and beyond in executing my request for more intense upgrades (i.e., removing a kitchen wall and expanding the countertops). I LOVE how my kitchen and washrooms look! Also, I need to mention that Tomasz was always timely with responding to my text messages and kept me updated throughout the whole process, which I am very appreciative off. Lastly, when the crew finished the refacing they gave the walls a fresh coat of paint and got my condo professionally cleaned. Thank you Tomasz! You and your crew are so talented and passionate, which shows in your work. I'll be recommending you and Blue Kitchen Cabinet Refacing without hesitation.

★★★★★
If you require a kitchen or bathroom reno these are your guys ! We called Tom and he came to our home and assessed what we required and executed the design layout and work was very professional done ... VERY HAPPY to recommend there services !

Ikea Kitchen Installations
Not everyone has the time to assemble and install a kitchen, not to mention the expensive mistakes that can occur from inexperience. Our Ikea kitchen installers Toronto and the GTA can install your kitchen quickly saving you time and inconvenience with most jobs being done in 2-3 days. Countertops, plumbing, electrical and gas hookups as well. We also offer kitchen measurement and design for your kitchen as well, one-stop shopping for all your kitchen needs.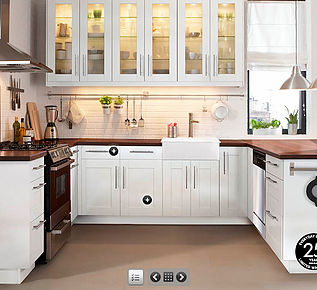 I
k

ea Kitchen Contractors Toronto – Installation

Sometimes you see photos of beautiful designer kitchens in home magazines, and you'll notice many of the nicest cabinets are Ikea kitchen installations. Pre-assembled cabinets from the Swedish retailer, best known for furnishing first apartments or homes have become increasingly popular and in fact, are the biggest kitchen company in the world and rank a perfect score with J.D. Power and Associates. Sure, they look great in photos, but one has to wonder, are they built to stand the test of time? According to architect Andre D'alia, the answer is yes yes yes! Not only does he have an Ikea kitchen himself, but he's used them in the homes of several clients. "The primary reason to use Ikea is the relatively low price," he explains. "But for the price, it's still great quality." We've worked with a ton of designers and they use other brands but they all use Ikea and the trend is more and more. They're great but I recommend using Ikea kitchen installers.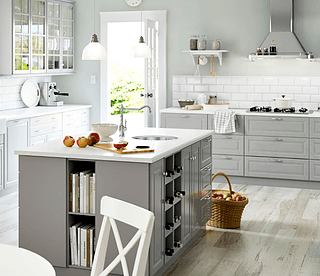 Yes, Ikea kitchens are built with MDF (Medium Density Fibreboard)—but so are 90% of kitchens, both off-the-shelf or custom. Plywood and hardwoods are prohibitively expensive and MDF is plenty strong enough to handle the wear and tear, not to mention how well it handles the humidity common in most homes. Architect Heather Dubled says "I'm happy with my Ikea kitchen installations and my clients are very happy with theirs." She says that thanks to Ikea's extensive purchasing power, it has been able to partner with Blum, the industry's high-end manufacturer of German hardware, a manufacturer that supplies the company's door hinges and drawer runners for Ikea.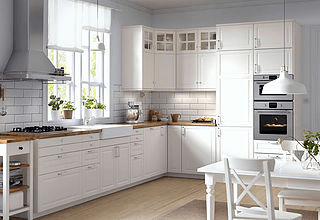 There are some great options, says Rob Kocie, publisher of Canadian Contractor magazine. It is slightly more difficult to install ready-made (as opposed to made-to-measure) cabinets in older homes where things aren't always level and straight. "You might think you are capable of the Ikea kitchen install but end up spending a couple of weeks or more compared to a professional who sometimes can be done in days and provides a professional-looking job," says Koci. "But ultimately, you'll have to spend more on a contractor to fix your miscues so I always recommend hiring a professional Ikea kitchen installer so it all works properly. It will still be one of the best kitchen values, it just won't be dirt cheap".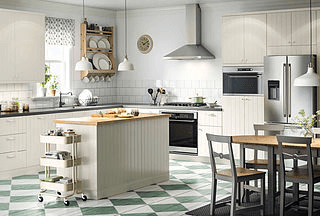 Ikea Kitchen Installers Near Me VS DIY
Ikea kitchens have made it possible for thousands of homeowners to design and install their dream kitchens without having any technical knowledge or being savvy in design. If you can use a computer and follow simple instructions, then you can bring your dream kitchen into reality without the help of any experts. But in as much as it is possible to design and install a complete Ikea kitchen without any external assistance, prudent advice is that you will be better off when you use someone experienced in Ikea kitchen installations. This could be either Ikea associates, professional Ikea kitchen installers in Toronto, or a friend with prior experience with Ikea kitchen installation. Here is why this is important-:
Cabinet Installers – Get the Measurements Right:
When working with Ikea Kitchens, it is upon you to measure your kitchen space and then come up with the design of the various components you want to be installed in the kitchen. Once you have the measurements, you will send them over to Ikea to actualize the designs. Cases have been reported that clients claimed to have received kitchen components that didn't fit the designs of their kitchens. Most of the time, they were not very accurate with the measurements. Hence, Ikea manufactured components that didn't match their kitchens. Since the manufacturing process is irreversible, it pays to use someone experienced in Ikea kitchen installations to help you get the right measurements the first time.
Cabinet Installation Services – Timely Installations:
Ikea Kitchens comes with comprehensive installation guides such that they can be installed by individuals with low technical knowledge. However, this is not a guarantee that the installation process will take short time if you have never done it before. Figuring out how to bring all the components together might be a little bit of a challenge, and there is a high possibility that you might mix-match everything and even risk damaging some of the parts in the process. But when working with someone experienced in Ikea kitchen installation, you don't have to worry about any of these. They have probably installed a couple of such kitchens in the past hence, they have the skills to ensure safe and timely installation.
Cabinet Installer Toronto – Right Tools:
For the successful installation of an Ikea kitchen, there are certain tools which one must-have. For instance, you will have to screw and drill the various parts when bringing them up together. As an individual, you may not have all the required tools. Rather than spending money on purchasing a new set of tools purposefully for the installation, it will be much easier and less costly to use someone experienced in Ikea kitchen installation because they already have the right tools to get the job done.
Warranty:
The other benefit of using experienced Ikea kitchen installers Toronto and the Gta: Such kitchen installers usually have a warranty for their work. This will always be the case when they are professional kitchen installers or in-house installers from Ikea. In this manner, you won't have to worry about any issues arising from the installation. You will be guaranteed that if anything goes wrong, the work will be redone with no cost on your part.
Ikea Kitchen Installers Near Meinstallation and design ideas